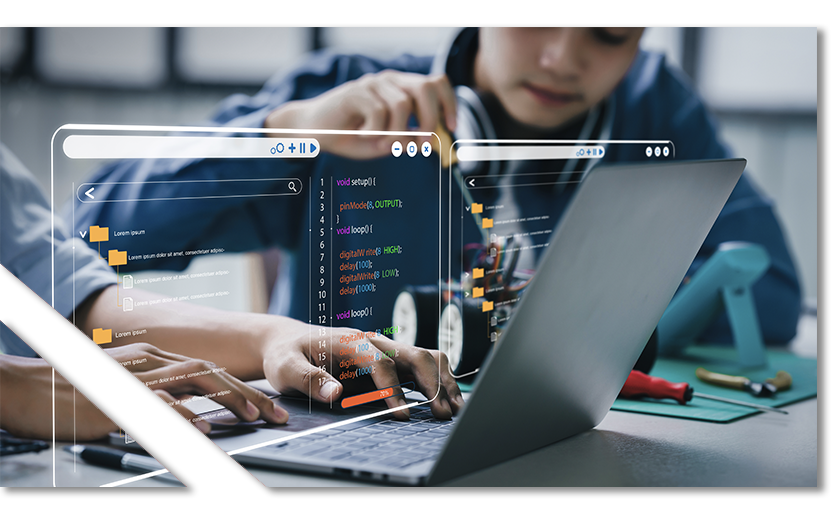 EDUCATION
UKDN provides a comprehensive suite of network security services tailored to the needs of schools, colleges, and universities. Our solutions ensure students and staff can leverage technology for learning safely and securely. With in-depth expertise in education technology and cybersecurity compliance standards, we enable institutions to defend against threats while maximizing uptime and performance. Our combination of advanced security platforms and experienced professionals helps schools, colleges, and universities foster digital engagement and growth within a protected environment.
Managed Service – Providing a full suite of services and applications for a school. Cloud computing (Office 365 Education)
Secured Wireless – See Products
On-Premises Network Architecture – See Products
Cloud Network Architecture – See Products
Structured Cabling – See Products
Network Automation – See Products
Colleges and Universities
HENSS2 NEUPC framework awarded for providing network consultants to help shape the next generation of network and security architecture for colleges.
UKDN Professional Services for Network Consultants – See Services
UKDN Professional Services for Security Consultants – See Services
Secure Wireless, On-Premises Network & Cloud Architecture & Structured Cabling
Secure College Campus for extensive users – see Products
Next Generation Network & Security Infrastructure
Professional Services Network
UKDN offers professional services to develop new technical on-premise, cloud, or wireless solutions. We also help investigate issues on existing networks.
Professional Services Security
UKDN offers professional services to develop new technical solutions for firewall, FWaaS, SASE, ZTNA and Securing Wireless. We can provide onsite or remote investigation to existing issues.
24/7/365 support with an automated ticketing system for existing customers. We fault find historical and new issues. Provide onsite support for hardware, configuration, and passive infrastructure.
Security Access Service Edge (SASE) is a revolutionary approach to network security and connectivity, merging network and security services into a unified cloud-based solution.
Zero Trus Network Access (ZTNA): We understand that each business is unique. UKDN offers ZTNA solutions that can be customised to fit your specific requirements, whether you're a startup or a well-established enterprise.
The UKDN team comprises seasoned professionals with in-depth knowledge of wireless networking and security. We understand the evolving landscape of cyber threats and design / implement wireless solutions that protect.
UKDN is a leading network distributor in the technology industry, possessing in-depth knowledge of network automation trends, tools, and best practices. We help your organization harness the power of automation for growth and efficiency
Cloud Network & Security Architecture
UKDN offers cloud network security solutions that can be tailored to address your specific needs. Small or large, we work closely with you to design a security strategy that aligns seamlessly with your cloud infrastructure.
On-premises Network Architecture
UKDN offers on-site network architecture, hardware procurement, site surveys, passive infrastructure, wifi heat mapping and many other architecture services. Whether is structured cabling, new server architecture or professional wifi coverage. We can help.
CONCLUSION
UKDN's network security solutions are designed to meet the unique needs of academic institutions from primary schools to secondary schools, sixth-form colleges, and higher education. Our layered security approach integrates next-generation firewalls, intrusion prevention, cloud access controls, multifactor authentication, endpoint management, and more. Extensive compliance expertise allows us to architect frameworks tailored to standards.
We take a consultative approach focused on threat prevention rather than just detection and response. This proactive stance combines with 24/7 support and rapid response to ensure minimal disruption. UKDN's goal is to enable institutions to stay ahead of emerging threats through a mix of cutting-edge security platforms, skillful execution, and constant collaboration. We enable safe digital experiences that open up limitless opportunities for study and growth.